Wax:On News
|

Pearson Sound Launches New Label

|
On the 27th of April Wax:On and Jaunt> will be hosting a stellar line up in Newcastle's Digital club. One of the guests on the bill is Hessle Audio label co-owner Pearson Sound. Alongside Ben UFO and Pangaea, the trio have managed to create and maintain a consistent record label with releases shaping, defining and refining the UK underground club music.
Emerging from the Dubstep scene as Ramadanman, Kennedy's sound naturally evolved giving birth to the Pearson Sound alias. The London born producer has also released under the Maurice Donovan pseudonym with more straight up Chicago and Detroit references than his previous sound.
At the beginning of last month Kennedy announced the release of a new 12", "Untitled" b/w "Footloose." Both tracks featured on the notorious Hessle Audio Boiler Room takeover and have received plenty of hits since the YouTube rips went online. Deciding to move without the normal label channels for this release but instead through a new imprint appropriately named Pearson Sound. The single is available in vinyl format only through the Surus store. People who purchase the two-track release will also receive an MP3 of the a-side, but the b-side is set to remain a vinyl-only effort.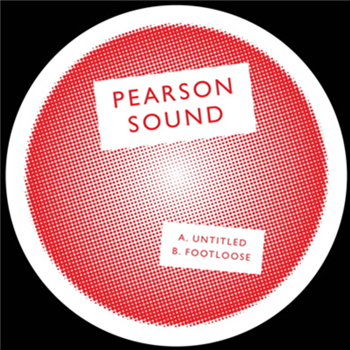 Remember you can catch the man himself at Wax:On on the 27th of April alongside Ben Klock and Maceo Plex. For more details visit HERE.